Our Range
Our washroom range of products includes hygienic infra-red hand dryers and no-touch flush and hand-wash units, which helps to reduce the risks of cross-infection between users.
Ideal for use in the health and food preparation areas. A Vortex spray outlet is available, which eliminates the need for costly maintenance, due to the build-up of scale in hard water areas.
POWERSTREAM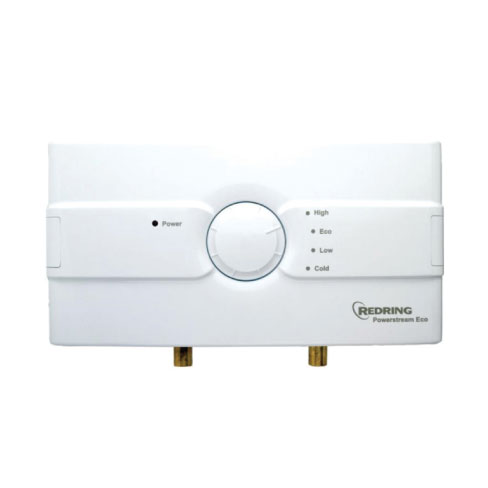 ECO with Controls
The new Powerstream Eco delivers
hot water instantaneously at the
point of use, eliminating the need
for a centrally located hot water
cylinder and long pipe runs. The
compact and unique design now
offers external power selection with
an Eco setting for ease of use and
reduced running costs.